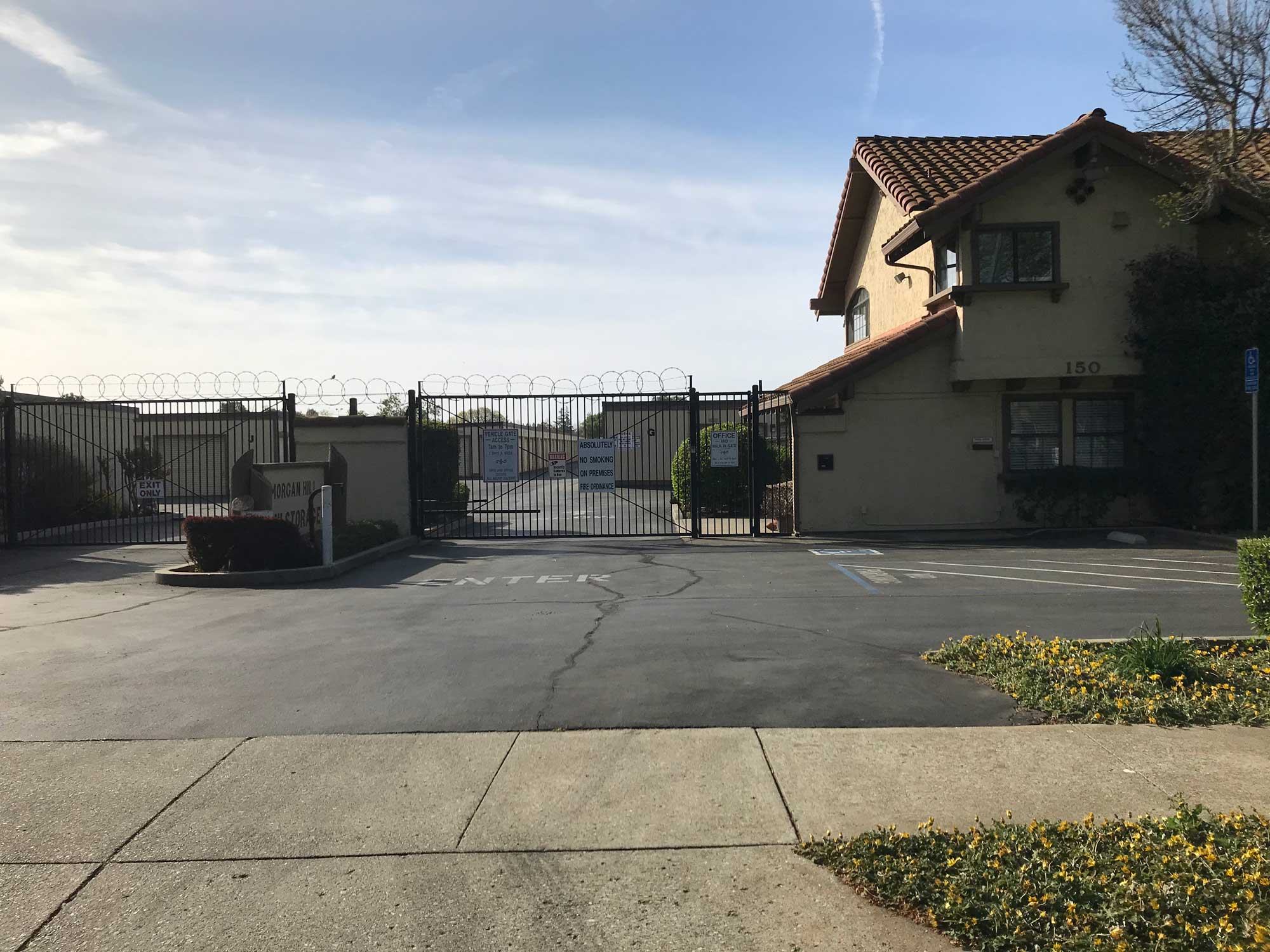 Welcome to Morgan Hill Self Storage.  We offer a range of storage unit sizes to fit your needs.  Our clean, modern facility and friendly staff will make you feel confident in knowing your belongings are safe and secure.
AREAS WE SERVE
Morgan Hill,
San Martin,
Gilroy,
Santa Clara County & the surrounding areas.
Contact Info
Morgan Hill Mini Storage
150 Cosmo Avenue
Morgan Hill CA 95037
(408) 778-3141
morganhillministorage@yahoo.com
HOURS OF OPERATION:
Monday – Friday:   9:00 am-5:00 pm
Saturday & Sunday: 9:00 am-4:00 pm
Closed from:  1.00 pm-2.00 pm
Gate: 7 days a week: 7am – 7pm
The office will be locked; however, w are available to accept credit card payments over the phone at 408- 778-3141.
Payments of cash or check can be dropped in the mail slot at the front of the building. If you need envelope call the number and happy to give you one during business hours. Please include unit number and name on account to ensure your payment is applied correctly. To rent a unit, please call the above number and we will assist you the best we can.